FIRST
Be the first to break the news
It is proven that the first media outlet to break news with a social video often has the greatest chance of gaining the most traction, reaction and engagement. A recent report also shows that 51% of people use social media as a source of news each week, using their timelines and feeds to consume stories. What's more, video posts have 135% greater organic reach than images. So if you want to be the first to break the news, social video should be at the top of your agenda. And Tellyo enables you to grab, edit and share videos to your social media channels simultaneously in as little as 1 minute. You can also embed videos on your websites and in your apps. All of which can give you the edge over your competition in the race to break the news socially.

ATTRACT
Attract new readers to your stories
Social media is how people are connecting with each other and the stories around them. Especially millennials. Survey results also show that nearly 9 out of 10 millennials get news from Facebook. So, in order to attract this generation to your stories you need to share them on social media in a format that millennials love to engage with. And that's video. Tellyo will not only give you a better way of creating and sharing videos for your news. You will also be able to easily enhance your videos with professional transition effects and overlays that will turn them into real attention-grabbers.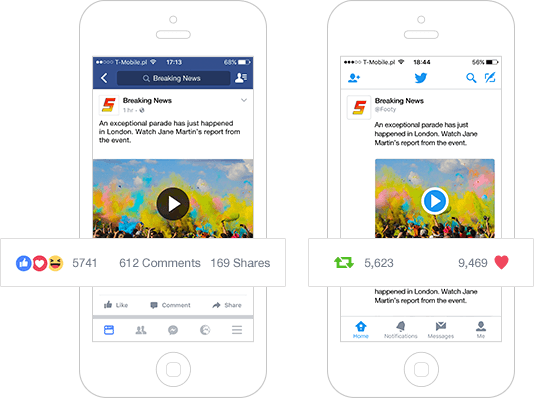 Tellyo has been very agile and supportive in providing services to us,
it has been a pleasure to work with them.
REDUCE
Reduce the cost of creating video content
Even in the fast-moving digital world, video content is here to stay. And it doesn't have to be expensive and difficult to create. Equipping your team with Tellyo means accelerating your video creation process. Our tool is web-based and intuitive – the whole process has only 3 steps. Powerful, high-end computers and vast knowledge of video editing are not necessary. Recording is simplified too – your reporters can use our smartphone app to record high quality videos themselves. This will enable them to capture footage during spontaneous situations when a camera crew is not around, when something important might happen. All of which means your team can fully focus on what they create, saving you time and money.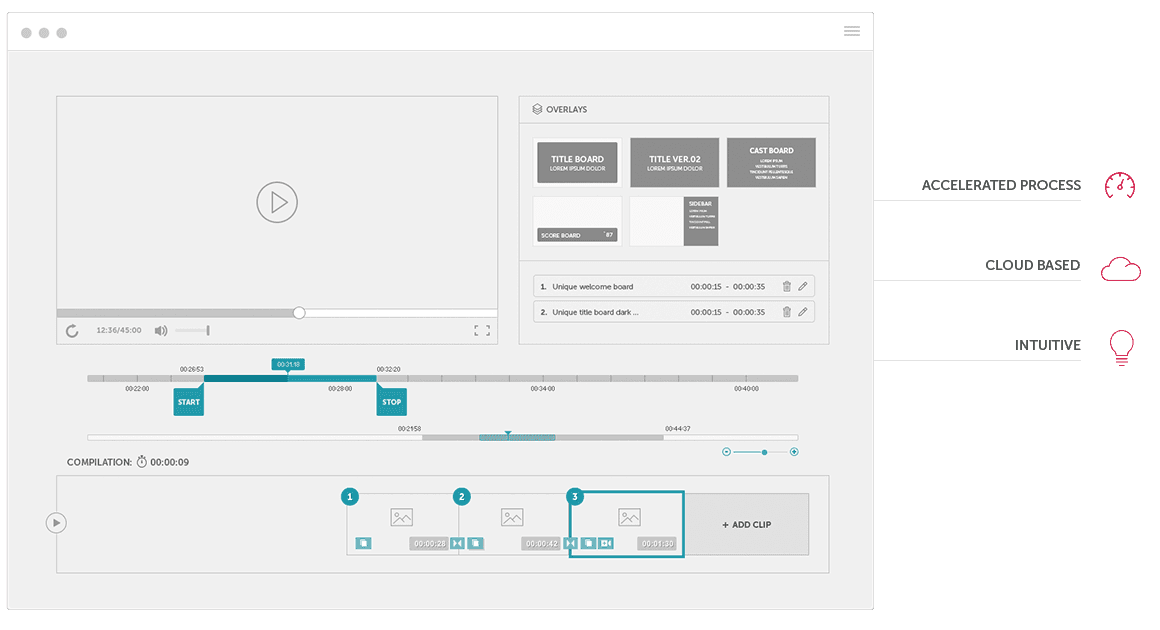 PROTECT
Protect your content and identity
We appreciate that all of your content needs to be created in accordance with your brand guidelines. No matter who's sharing it. Using Tellyo, a number of precise, multi-level rules and restrictions can be set by you to control how your videos are published. These can be overarching rules, or exceptions can be created for individuals. For example, a rule can be set so that your brand message is inserted before or after every created clip. Only those with your permission will be able to remove it. We can even add watermarks to your creations. Our player can also incorporate your brand colours and logo, so it fits in perfectly when embedded on your website.