Monetization
Maximise exposure of your brand or your sponsors and partners.
Our platform enables you to add extra value to your video content
published on social media.
---
Read more about maximising brand exposure with Tellyo
Content Branding
Add branded bumpers, overlays, watermarks or wipes to content produced in Tellyo.
Facebook Branded Content
Tag your partners in your content published on Facebook giving them additional recognition.
Call-to-Action
Add call-to-Action to your videos (Tellyo Player). This is a great way to support sales or traffic distribution.
VAST integration
Make use of most popular video ads standard – the Video Ad Serving Template (Tellyo Player).
---
In choosing to work with Tellyo, we are recreating the live
experience online and giving our fans engaging content across
multiple social media platforms. We are very excited to be
reinforcing the digitalisation of FISE with Tellyo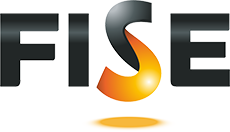 ---
Also trusted by: