---
Learn more about how Tellyo makes video streaming and sharing efficient.
Live streaming
Stream your broadcast in seconds to most popular networks: Facebook, YouTube, Twitter, Periscope and others.
Adjust quality
Set the quality of your streams to fit requirements of each social media network.
Stream announcements
Inform your audience about an upcoming stream and let them set reminders about the event.
Multiplatform sharing
Publish your videos to Facebook, Twitter, YouTube, VKontakte, BrightCove and FTP.
Scheduling
Schedule time of publishing to fit your audience time zone and increase your reach.
Message customisation
Create separate post messages for Twitter, Facebook and other networks.
Social mentions
Get hints of Facebook pages and Twitter profiles you want to mention in your posts.
Post preview
Check your social media messages before publishing and avoid mistakes.
---
In choosing to work with Tellyo, we are recreating the live
experience online and giving our fans engaging content across
multiple social media platforms. We are very excited to be
reinforcing the digitalisation of FISE with Tellyo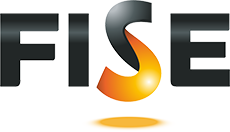 ---
Also trusted by: