Live clipping and video editing
Tellyo is easy to use for anyone and speeds up the video production
workflow. With our Editor you'll be able to instantly clip the best moments
from your live streams and produce highlight compilations rapidly.
---
Browse features that will speed up your video production workflow
Video Editor
Edit content easily with our intuitive, feature-packed Editor
Live clipping
Trim a video from a live stream and deliver it at the right time.
Easy compilations
Join various videos to create highlights compilations easily.
Frame accuracy
Cut your clips with highest precision and don't miss any moment.
Add visuals
Enhance your clips with overlays, watermarks, transitions, bumpers, wipes.
Audio effects
Replace background audio and record commentary.
Aspect ratios
Optimise your videos for mobile with square and vertical versions
Multicamera
Create dynamic replays from multiple camera angles in seconds.
External file support
Upload additional videos directly from your hard drive.
Bumpers and wipes
Add branded bumpers and wipes to maximize exposure.
---
In choosing to work with Tellyo, we are recreating the live
experience online and giving our fans engaging content across
multiple social media platforms. We are very excited to be
reinforcing the digitalisation of FISE with Tellyo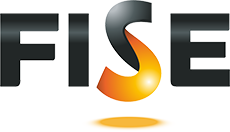 ---
Also trusted by: