---
Find out how Tellyo facilitates content distribution and rights management
Rights management
It's your content, so you're in control. Tellyo gives you multiple, precise rules you can set to manage how videos are created, distributed and viewed.
User management
Create groups of users accordingly to their responsibilities and rights.
Embargos
Block publishing of your content by others for a specific time to keep rights intact.
Mandatory branding
Add obligatory, branded pre/post rolls and wipes. Ensure your brand is present in all produced videos.
Social profile sharing
Give others publishing access to your social media profiles directly from Tellyo.
Analytics
Track the performance of your content created in Tellyo. See the data from all networks in one place.
---
In choosing to work with Tellyo, we are recreating the live
experience online and giving our fans engaging content across
multiple social media platforms. We are very excited to be
reinforcing the digitalisation of FISE with Tellyo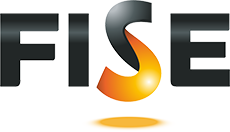 ---
Also trusted by: